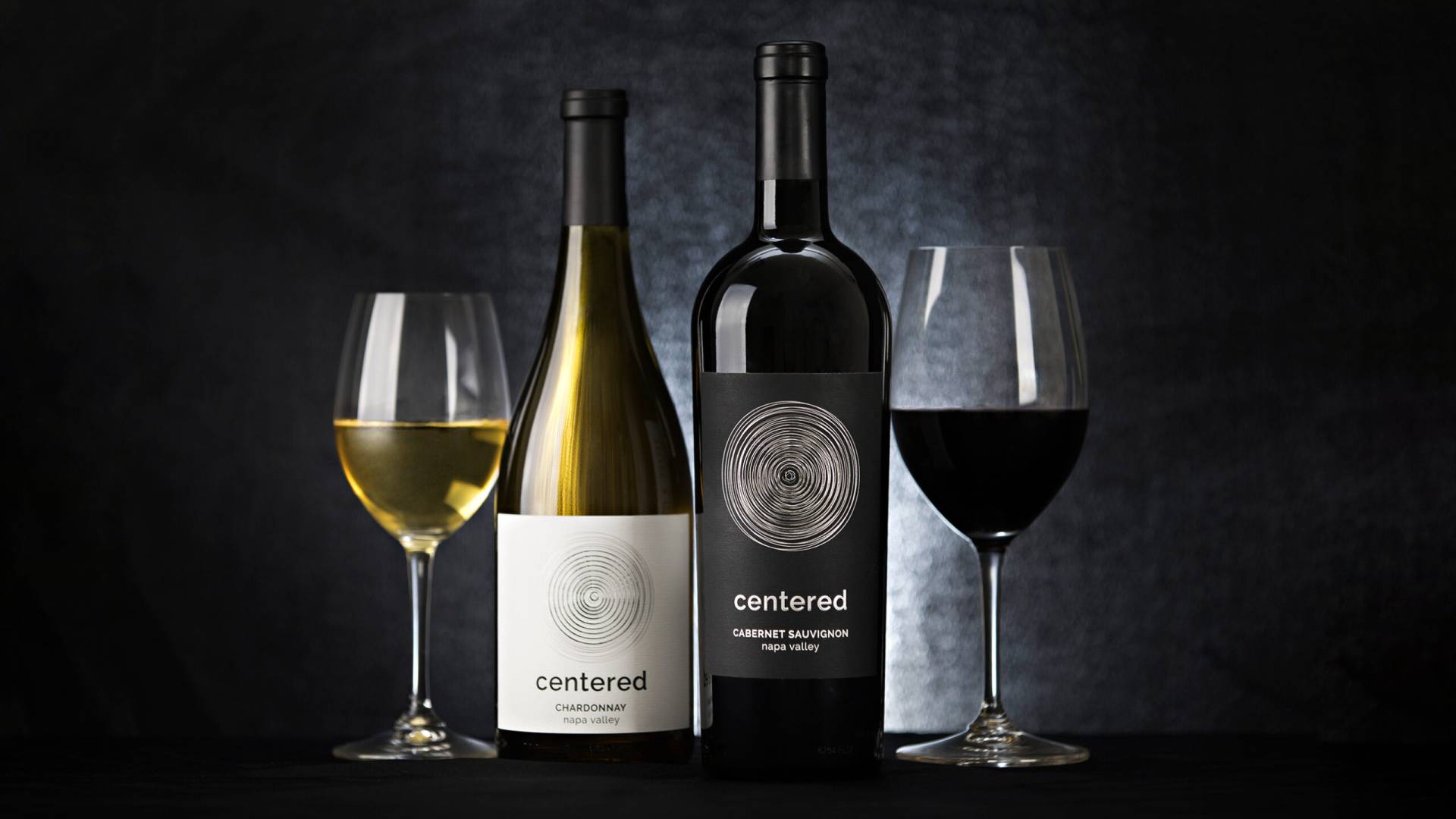 Centered_NoVint_GroupShot_Original_s
FIND YOUR CENTER
To live a centered life is to seek a harmonious state where all of life's elements are in perfect balance. It is the acceptance that life is not a linear journey with a singular destination, but rather a series of interconnected circles, where our physical, emotional & spiritual elements are intertwined. A centered bottle of wine is a balance of the complementary elements of fruit, acidity, sweetness and tannins.

Napa Valley
Chardonnay
Our Napa Valley Chardonnay has aromas of melon, apple, and vanilla, with pear and tropical fruit flavors. This wine has a rich, creamy mid-palate and a balanced viscosity. The moderate finish lingers just long enough on the tongue.

Napa Valley
Cabernet Sauvignon
This Napa Valley Cabernet Sauvignon opens with a bouquet of ripe blackberry, plum, and currant with just a hint of herbaceousness. The palate offers concentrated tannins with flavors of dark fruit and cherry, a hint of smokiness, and a touch of cedar. This wine is well-balanced with a persistent finish.